We offer a variety of different training programs, and pride ourselves in finding the best fit for your dog's needs. All training classes will be formatted specifically to the individual. Please contact us and tell us your story! Once the application is completed, we will work with you to find the perfect fit! Here are the programs we offer: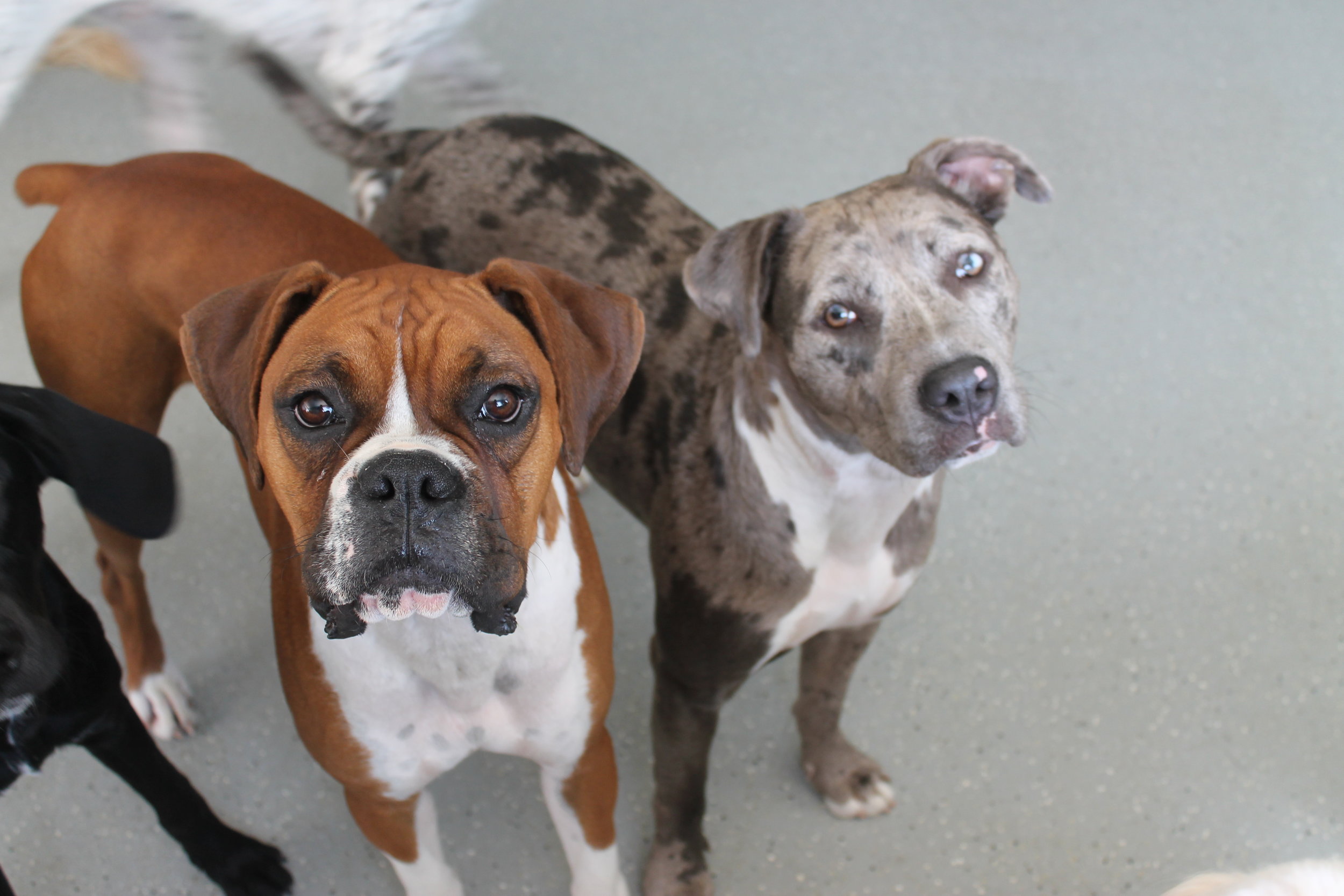 Our trainer works with your pup for the full day, ensuring whatever specific behavior you need worked on is corrected. After your pup has their new behavior down, you will come in to Emmy's for a 30 minutes of private instruction. Both you and your pup will leave knowing how to keep up the same behaviors at home!
$125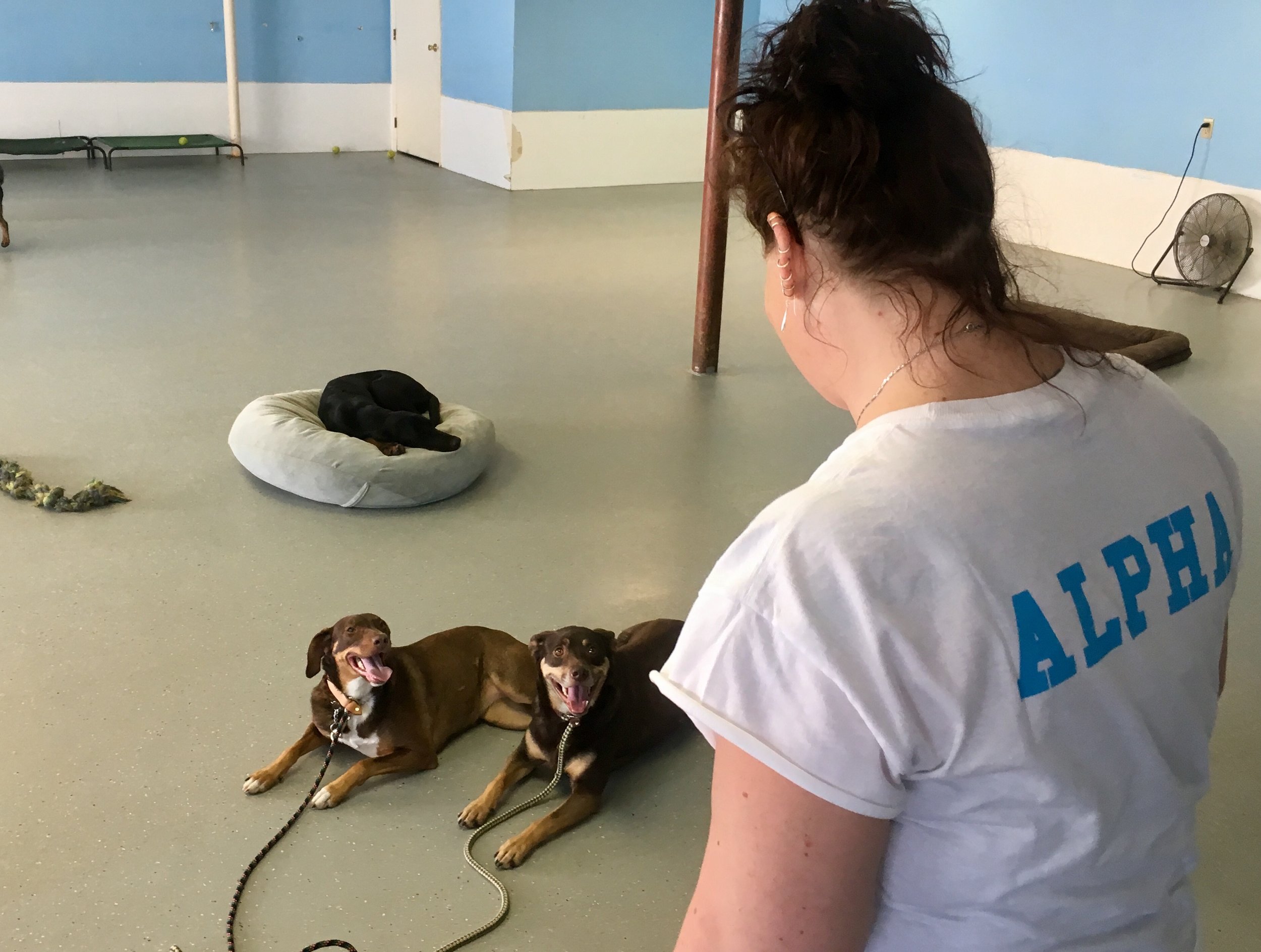 Drop your dog off at daycare and have them come home knowing how to walk on leash! Our trainer will refocus your dogs attention and work on leash work in a crowded setting. Enjoy your walks again! Walk & Talk training includes daycare and a half hour private individual instruction in the afternoon. This program is offered on weekdays.
$100
Does your dog need intensive training in a limited amount of time? This program enables your dog to work with, and stay overnight with, our trainer for 4 days. This is the perfect opportunity to work on those difficult behaviors like "come", crating, counter-surfing, etc. You will meet with the trainer on the 4th afternoon for an hour of private instruction, where you can learn how to enforce all the positive behaviors your pup picked up over their stay!
$675
Does your puppy need to learn the basics? Save $$ by purchasing 4 consecutive sessions! Your pup will learn how to sit, lay down, come, leave it AND walk on a leash. This package includes 4 full days of training for your pup, with a 1/2 hour of private instruction at the end of each day. You're welcome to use those 4 days whenever works best for you and your pups needs.
$475
Your dog will board with our trainer for a week, allotting enough time to either dive deep into a specific behavior, or teach a lot in a condensed period!
Get all your puppy training done in one shot! We will teach your pup basic and necessary commands including Sit, Down, Come, Stay and Place. Your dog will also learn how to walk nicely on a loose leash and how to properly greet people. If you have a puppy that is not housebroken, we will get them housebroken by the time you get her back.
Does your dog have any of the following: anxiety, reactivity, fear or protective aggressive behaviors? If so, our Board & Train program is perfect for you! This set up allows our trainer to intimately get to know your pup, and develop a relationship. Trust our trainer to teach your pup behaviors that will enable them to feel more comfortable, and thus, behave appropriately in every situation.
No matter if you are going away for the week, or if you are simply ready to get your pup on better behavior, take advantage of this amazing deal! Take advantage of this opportunity to get your dog through difficult times and improve their quality of life, while getting a trainer who is on your side for life!
$1350